都内で一際謎めくコレクティブProcare。昨年の年間ベスト等で話題を呼び、DiscwomanのメンバーでもあるトロントのCielとローカルから人気急上昇のChangsieをゲストに迎え、90s、UK、デトロイト、シカゴなど、レジデントも交え今、最も折衷的なハウスで現場を熱狂させる2人をフィーチャー。
以下Procareより
2月9日Procareを開催する事に決定。新年を改め、信念を再確認し次第に増えて行く体重との要相談を重ね、今を生きる事を決めた我々が送る魅惑のパーリ・オール・ナイト・ロング。
さて、アーティストの詳細。
メインとして招く、Discwomanのメンバーであるトロント拠点にCielがメイン。UKのShanthi Celesteが主催するPeach Discsから去年でたCielの12"が数々のメディアにて2018年のランキングにも取り上げられ、TorontoでのイベントやDJも伝説なもの。初来日という事で、お楽しみすべくではないだろうか。
Cielと共に近頃火がアツすぎるChangsieさんもメインにてDJ。ダブステップからベース・ミュージックにハマり、UKベースを軸にテクノ・ハウス・2ステップなどをプレイ。どの場も最高に盛り上がらせれくれるセレクターで、単純に見るのを楽しみにしています。
それにProcareのレギューラー(Ko / KONIDANCEPEACHSEXUAL / DJ Trystero) とラウンジがそういったメイン時間の間を音楽を通してバランスを組み立てるでしょう。
ラウンジもProcareサークルから浮き上がった音ソムリエたちも環境作りにprofessionaliasmを放ってくれるでしょう。愛してる?と聞けば愛してないと、愛してない?と聞けば愛してるという2019東京現在を私達生徒一同が一つとなって統一、連結、団結を信じこのパーティを行います。まだまだ若輩者ではありますが、身を粉にしてプロとして職務を全う致す所存でございますので、皆様からのご指導ご鞭撻を賜りますよう御願い申し上げます。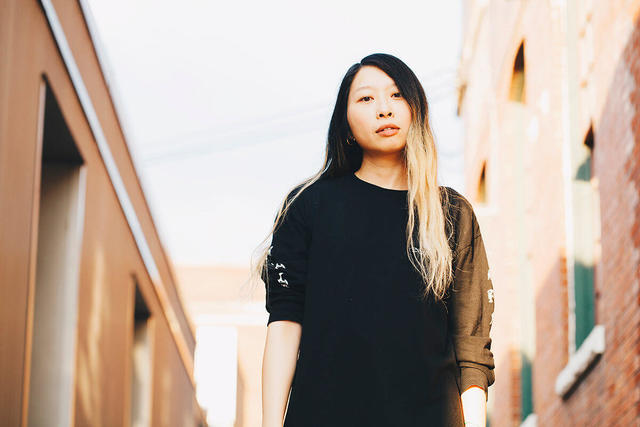 Ciel [Discwoman / Peach Discs / Toronto]
As a youth, Ciel spent her days practicing Czerny drills and late nights exploring college radio. Her curiosity for new sounds beyond her isolated and disciplined conservatory upbringing has led her on a journey through diverse styles like post punk and shoegaze, acid house and techno, a journey she's still navigating today. Her love of music and community-building inspired a foray into college radio, which soon blossomed into a passion for DJing.
Nowadays, Ciel channels this stronger-than-ever fervor for creating musical collages into her monthly n10.as show, Work In Progress, where she highlights the best and weirdest in underground electronic music produced by women. Her eclectic mixes for platforms like NTS, The Fader, Ilian Tape, dublab, BCR, Sanpo Disco, Radar Radio, and Coastal Haze have earned her a devoted following and acclaim, including Mix of the Day honours from RA for her Hugo Ball mix earlier this year.
When she's not DJing, she devotes her energy to producing immersive nightlife experiences, bringing the same attention to curation and representation as she does to the pacing and movement of her DJ sets. She runs two acclaimed parties in Toronto: It's Not U It's Me, which she co-founded with her creative partner Brian Wong (Gingy), and Work in Progress, which she founded to run in conjunction with her radio show in order to showcase the wealth of female identifying talent in the electronic music world.
Reflecting her classical background and a diversity in taste, Ciel's sets have been praised for their versatility and dynamic restraint. Her affection for both the dreamy and the strange has led to bookings at the legendary Smartbar in Chicago, Buttons in Berlin, and Hot Mass in the PGH, and warehouse raves all over North America. In 2017, she also delved into production, releasing tracks on Marshall Applewhite's new imprint Junted, the benefit compilation Power Puerto Rico, and a three-track EP on Shanti Celeste's label Peach Discs. Despite the release being some of the earliest music she's ever produced, Electrical Encounters was praised for its dreamy, evocative quality, and ended up on multiple year-end lists, including both Fact Magazine and Resident Advisor.
CHNAGSIE
1987年生まれ、千葉県出身。音楽のルーツはHIP HOP,R&B,REGGAEなどのブラックミュージック。2010年頃にDUBSTEPにハマり、本格的にDJ活動を開始。UKのベースミュージックをメインにTECHNO,HOUSE(特にCHICAGO HOUSEが好き),DANCEHALLなど幅広いジャンルをプレイ。新宿OPENで開催されているJOY RIDEを筆頭に、東京近郊のパーティーでフロアをブンブンうねらせている。
https://soundcloud.com/changsie